We recognize that all our patients are unique and deserve to receive orthodontic care that reflects their individual needs. Our experienced and talented team is committed to working with you and your family to create a comfortable, stress-free, and rewarding orthodontic experience every time you visit our practice.
We are pleased to welcome you and your family, and we look forward to working with you.
---
Lisa
Treatment Coordinator
Lisa is dedicated to making sure that our new patients have a pleasant experience during new-patient exams, consults, and treatment enrollment. She loves making a difference in the lives and self-esteem of our patients by being a part of their new, beautiful smiles. She's been an exceptional part of our team since 2006.
Lisa has been married since 2011, and has a Pug named Rex. She spends her free time biking, kayaking, and with her family.
---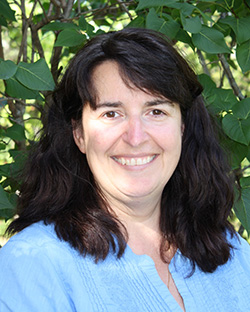 Wendy
Financial Coordinator
Wendy joined the dental field more than 20 years ago by serving in the US Navy as a dental tech and in civilian life as a dental assistant. She has extensive experience with patient financials and insurance companies, but also likes to flex her creative muscles for our office's marketing campaigns. Wendy is more than happy to go over all the financial aspects of treatment with our patients and their families.
Wendy is mother to an incredible 14-year-old son, Joby, who is becoming an amazing person. They love going on adventures together with Jake, their 13-year-old Golden Retriever and Nsima the calico cat. Wendy is also involved in high school sports and outdoor activities like hiking, kayaking, camping. She is an avid reader, enthusiast of all things historical, and grower of all things green. She loves playing in the dirt!
---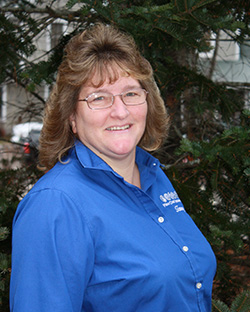 Tammy
Scheduling Coordinator
Tammy is the first person our patients meet when they come through our doors. She's here to ensure all appointments are scheduled to be as convenient as possible, and patients are seen promptly and leave happy. Our front office is kept in tip-top shape because of her years of experience in customer service.
Tammy has a husband of 15 years, three children, two granddaughters, and a Pug named Dover. She loves camping, four-wheel trail riding, and going on cruises, especially to Hawaii. You may also see her around town at her family's sporting events, and when she volunteers for Lobster Festival!
---
​Joyce
Clinical Coordinator/Orthodontic Assistant
Joyce has been working with Dr. Zanca and our team since 2005. She loves seeing the changes that our patients undergo when they receive orthodontic treatment. Joyce has worked in health care for over 20 years, and she feels that working at our practice has been the most rewarding experience for her. Joyce enjoys helping others, and looks forward to sharing in your orthodontic experience and the many smiles that you have yet to share.
When she's away from the practice, Joyce enjoys shopping and spending time with her family.
---
Dara
Registered Dental Hygienist / Orthodontic Assistant
We are so very lucky to have Dara rejoin the Maine Coast Orthodontics team. She began working with Dr. Zanca in 1995 after earning a degree in medical laboratory science from UMA. Dara left the practice after 12 years to further her education and earned a degree in dental hygiene from UMA in 2009. She worked in a local general dentist's office for five years before returning to us in April 2014. Although she enjoyed her time in general dentistry, orthodontics is her true passion.
Dara is great at engaging patients in their treatment through education of the orthodontic process. She enjoys being part of our patients' transformation from a bit of fear and trepidation to a beautiful smile that's bursting with a sense of confidence, accomplishment, and pride.
Dara is married and has two children.
---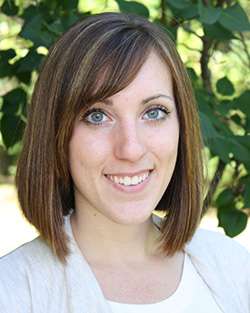 Joscelyn
Clinical Assistant
When you meet Joscelyn, you will notice that she takes pride in her work here at Maine Coast Orthodontics and will work hard to make your experience the best it can be. She loves seeing our patients' smiles when their braces come off and all the new confidence it brings.
Joscelyn was married in 2015 after a romantic proposal made with a puppy. Now she and her husband live with Kade the dog. Her hobbies include hiking, working out, and trying new restaurants as our office's official "foodie." She also likes to attend her soccer games that involve her niece and nephews.